Have you started planning your honeymoon? Are you still deciding, where to go? You are at the right place! We have prepared a huge collection of places, from which you can choose.
We have divided these honeymoon destinations in Europe into four categories – beach, cultural, adventurous, and big city. Enjoy!
Beach Honeymoon Destinations in the USA
1) Key West – Florida
If you seek a laidback tropical island for your honeymoon destination, Key West is a perfect choice. You can enjoy white sand beaches with turquoise water, take a boat trip around the island or venture to nearby Dry Tortugas National Park for underwater exploration.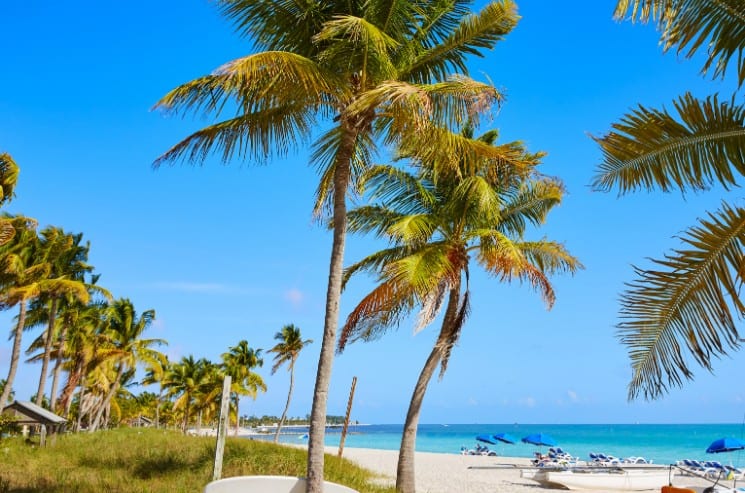 2) Palm Beach – Florida
Palm Beach island is home to exquisite mansions, legendary resorts, and historic landmarks, including Henry Flagler's former residence. In addition to beach relax, you can enjoy shopping on the world-famous Worth Avenue.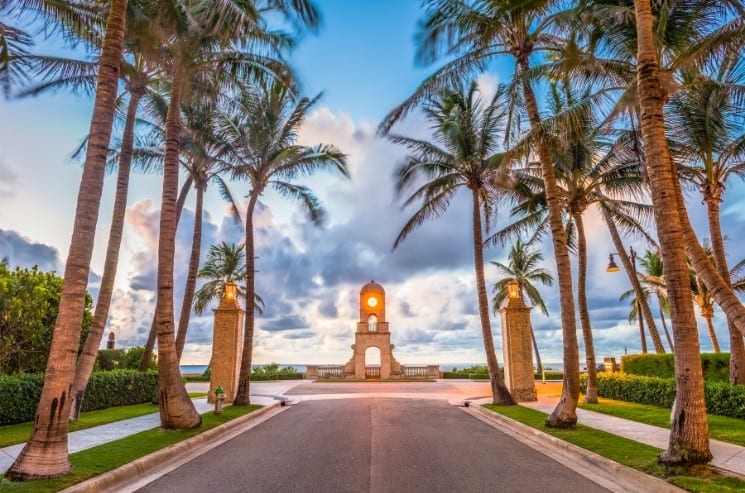 3) Laguna Beach – California
Laguna Beach is one of the most beautiful beaches in California and it's a great place for your honeymoon. You spend several days relaxing on the beach, go whale watching, appreciate local unique fauna and flora or explore the breathtaking Pacific Coast Highway.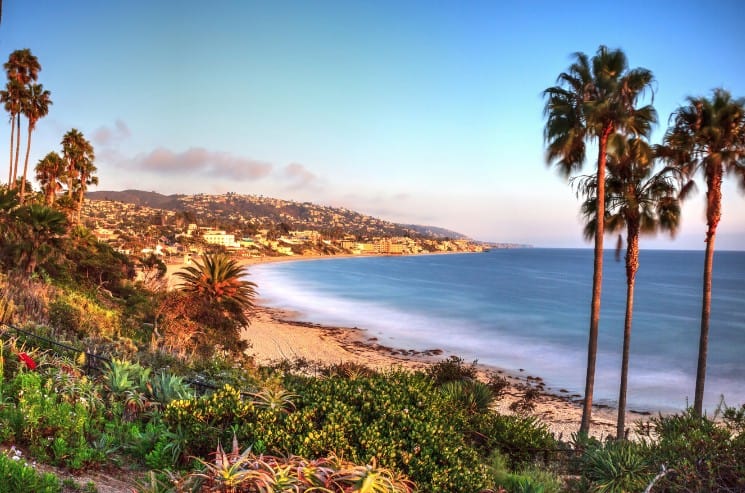 4) Monterey, California
Monterey is a great place for honeymoon if you want to split your time relaxing on the beach and doing more adventurous things because you can explore the nearby Big Sur State Park and 225 different vineyards which Monterey County offers.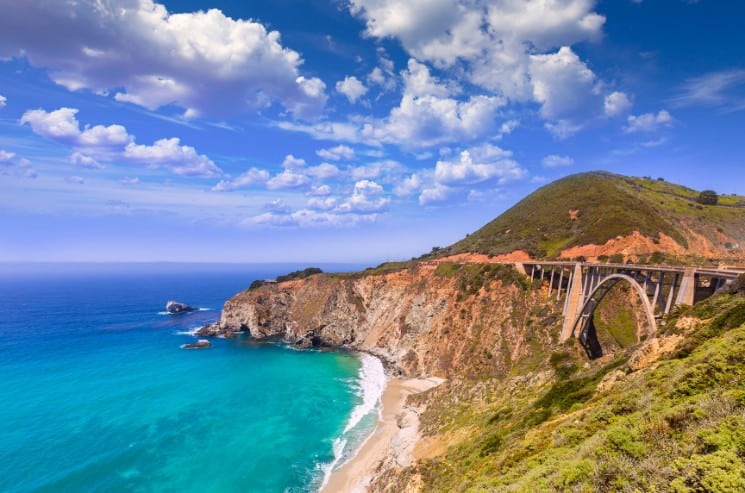 5) Dauphin Island, Alabama
Dauphin island is a perfect place if you want to combine beach relax with a bit of cultural experience. You can visit several historic attractions such as Fort Gaines or get to know the local fauna in Audubon Bird Sanctuary, one of the largest of its kind on the east coast.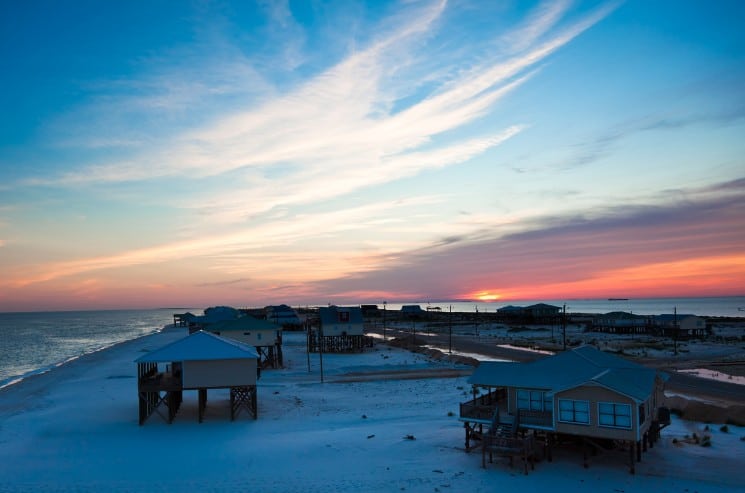 6) Sanibel Island – Florida
Sanibel Island is idyllic beach town on the west coast of Florida, which attracts honeymooners with its laid-back vibes and gorgeous coastal views. Rent one of the cozy, romantic cottages and enjoy a bit of privacy. You can also visit nearby National Wildlife Refuge.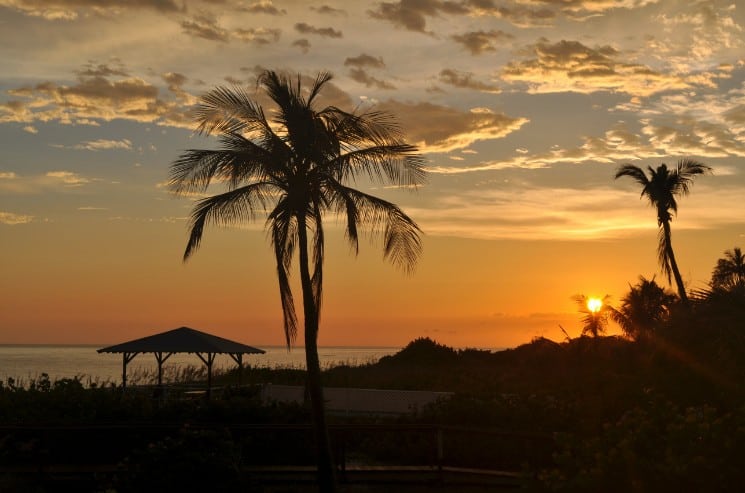 7) Islamorada – Florida
If you want a taste of Caribbean or Thai islands, choose Islamorada as your honeymoon destination. You can rent one of the gorgeous beachfront cottages and fully enjoy sugar-sand beaches and glittering water. Stroll to the tropical gardens and enjoy romantic sunsets from a hammock.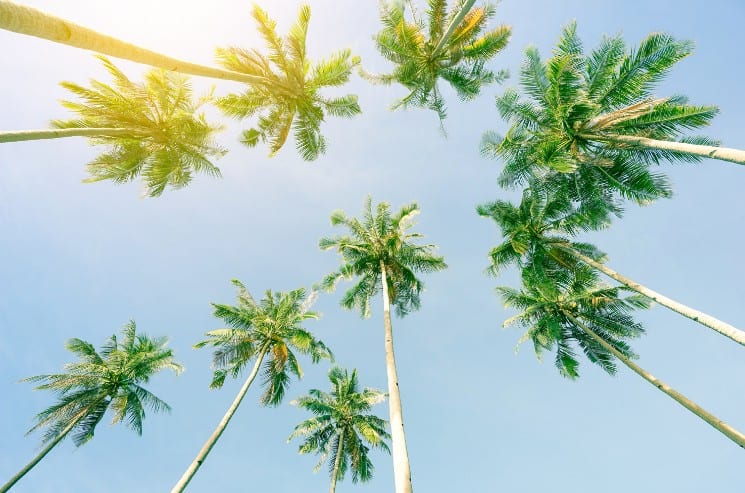 8) Puorto Rico
Do you want to enjoy tropical Caribbean Island without needing to apply for the visa? Choose Puorto Rico. It's a US territory, therefore it's incredibly easy to visit for US citizens. Their currency is also the US dollar. You can enjoy a few of the best beaches in the world and an incredible coastline.
9) US Virgin Islands
The U.S. Virgin Islands are also an unincorporated United States Territory, which means it has all the benefits of being a Caribbean location with key U.S. benefits. How does the catamaran charter at USVI sounds to you?
Cultural Honeymoon Destinations in the USA
10) Nashville – Tennessee
Nashville is called the capital of country music, however, country is far from the only genre you'll find around the city. It's an amazing place for any music-loving honeymooners. In addition, Nashville has a great dining reputation, which is a perfect for honeymoon.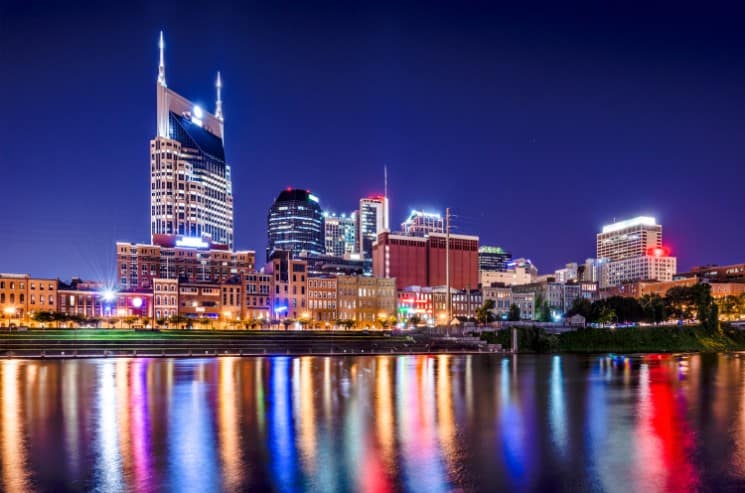 11) New Orleans – Louisiana
New Orleans is one of the most eccentric and vibrant cities in the USA. Enjoy epic parties, visit historic museums and electric jazz clubs. You can spend months in New Orleans and not be bored. It has a lot to offer for everyone.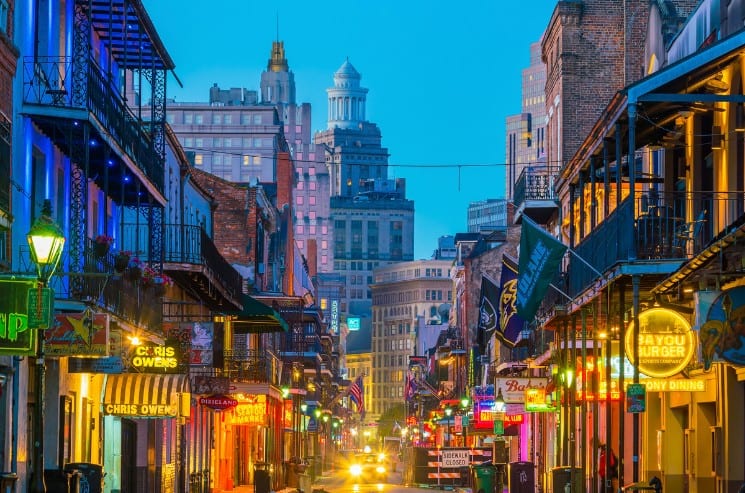 12) Charleston – South Carolina
The coastal city of Charleston is known for its architectural beauty, great food scene, excellent nearby beaches, and its rich history with both the American Revolutionary War and the Civil War. Charleston is a charming city with coastal vibe.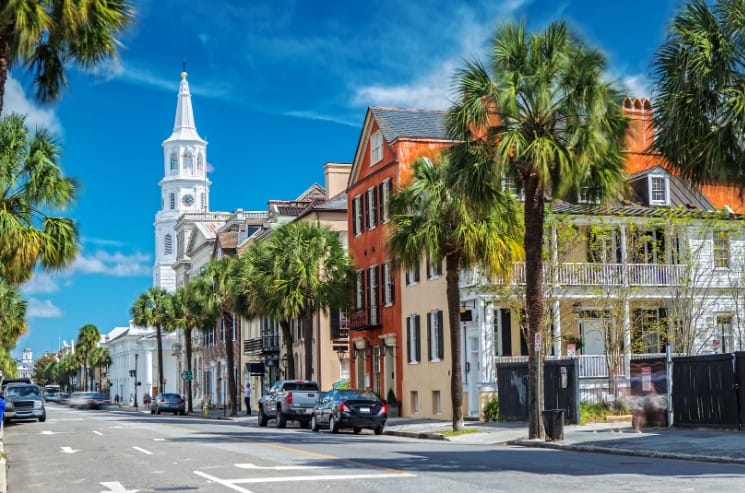 13) Savannah – Georgia
Savannah is a beautiful city with stunning oak trees, unique architecture, delicious food scene, and slow-moving cadence. It's one of the most romantic places you can choose as your honeymoon destination. After enjoying the city, you can relax on a beach getaway on Tybee Island.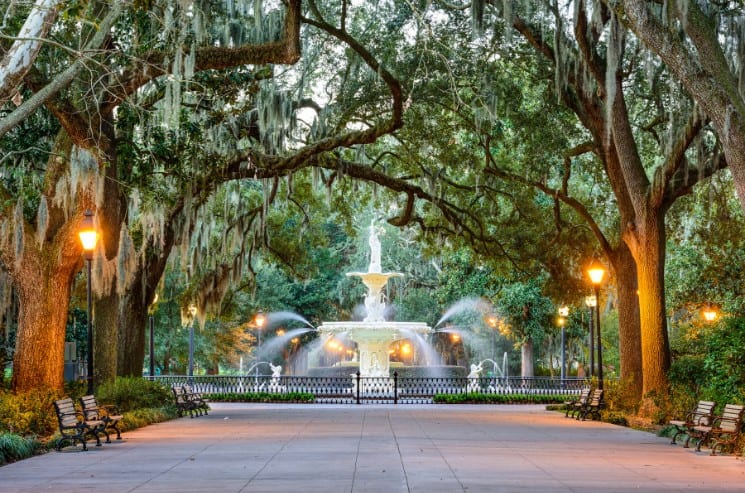 14) Minneapolis – Minnesota
If you are art lovers, Minneapolis is a place to go for your honeymoon. Spend a few days biking around the city, gallery hopping, and catching the latest shows. Minneapolis is simply one of the most cultural cities in the Midwest.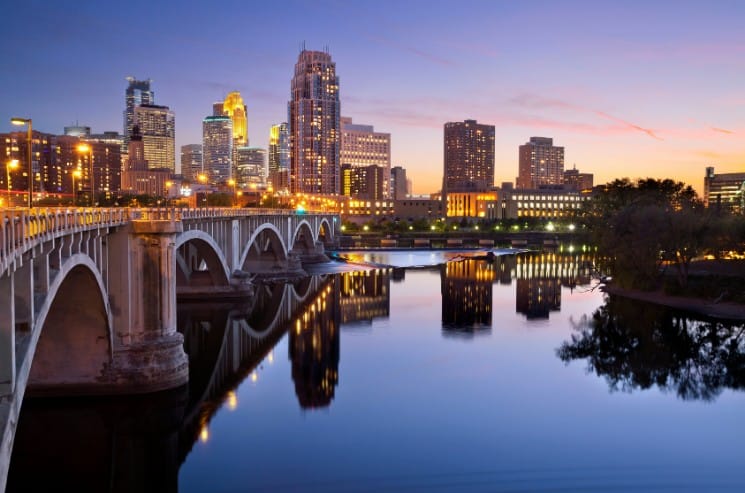 15) Santa Fe – New Mexico
Fe's history goes back more than 400 years which makes it very different from all other cities in the United States. It's most famous for its art scene, with dozens of galleries lining Canyon Road. Santa Fe is also known for it's great food scene.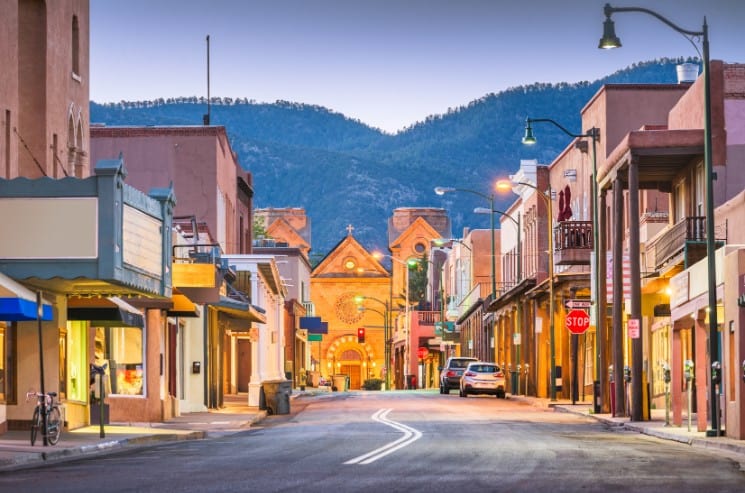 Adventurous Honeymoon Destinations in the USA
16) Kauai – Hawaii
The Hawaiian island of Kauai is the ideal honeymoon destination for couples who enjoy spending time outdoors. You can enjoy hiking to gorgeous lookouts in Waimea Canyon State Park and try several different outdoor activities such as zip-lining or river kayaking.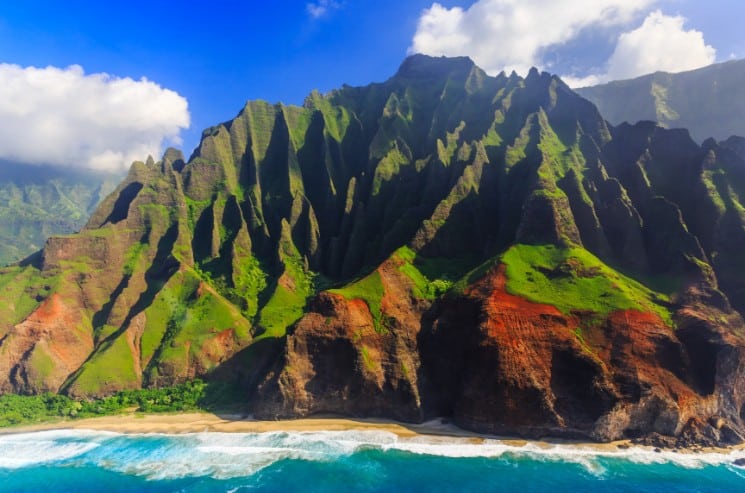 17) Alaska
If you want to experience the true adventure, head off to Alaska. The natural landscapes are truly special. Enjoy hiking in the wilderness of Denali National Park with staggering views of the highest peak in the North America. See a lot of wildlife such as moose, bears, and caribou and try many outdoor activities like glacier hiking or dog sledging.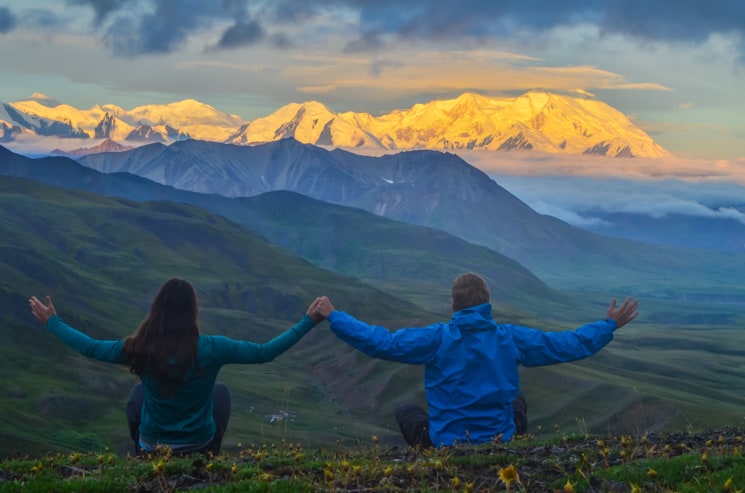 18) Utah National Parks
The aren't many more beautiful and diverse places in the world than Utah. Go hiking to the mighty 5 National Park including the famous Grand Canyon, Arches, Canyonlands, Bryce, and Zion. Moreover, there are several other fantastic places such as Antelope Canyon, Horseshoe Bend or The Wave.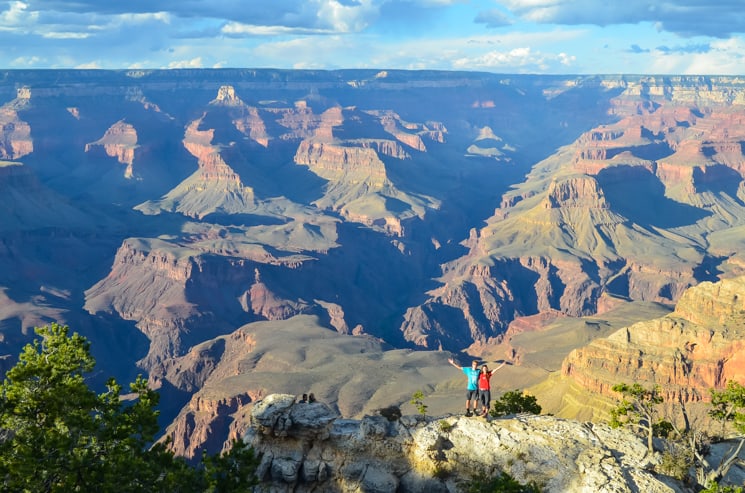 19) Maui – Hawaii
Maui is another amazing Hawaiian destination for adventure-seeking couples. You can hike through Haleakala National Park or hop aboard a helicopter for an exhilarating aerial tour of the island. Combine your adventure with a bit of cultural experience with tasting local cuisine and watching hula performance.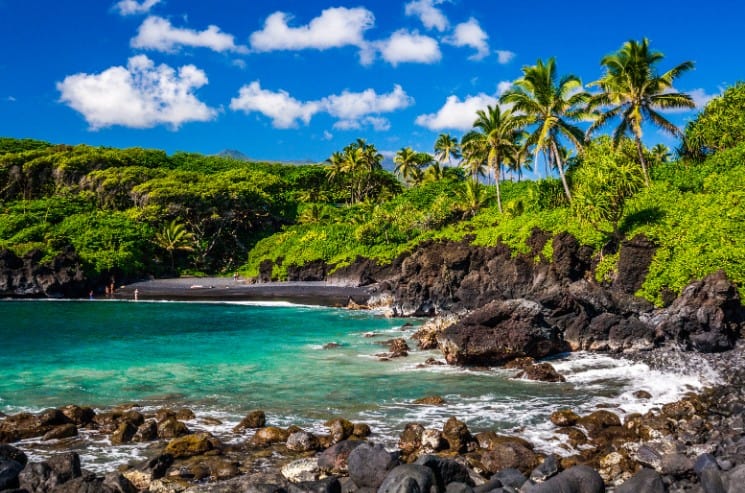 20) Lake Tahoe – California
Lake Tahoe is outdoor wonderland. Enjoy a few days swimming in crystal clear water and boating on the lake as well as outdoor sports such as water skiing, kayaking, paddle-boarding, or parasailing. Lake Tahoe is also a great place for winter honeymoon with amazing ski resorts.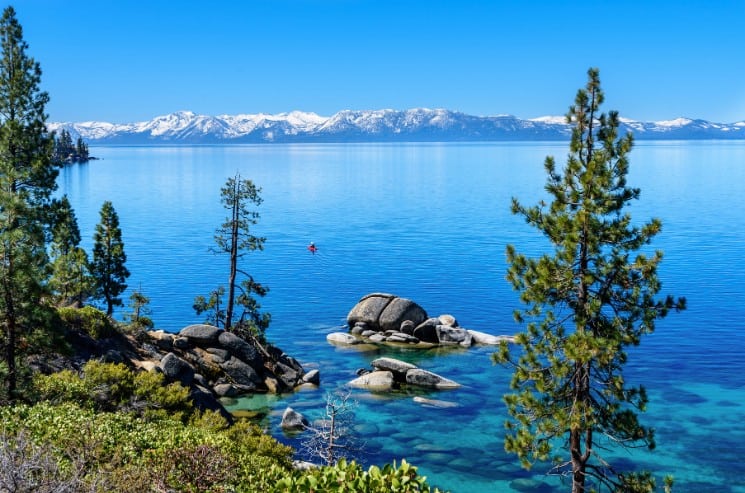 21) Jackson Hole – Wyoming
Jaskson Hole is a great place for honeymooners, who prefer woodland retreats to beachfront getaways. You can spend day hiking in the nearby Grand Teton National Park, enjoying camping in the wilderness and watching wildlife including moose and bear. In winter, you can go skiing, too.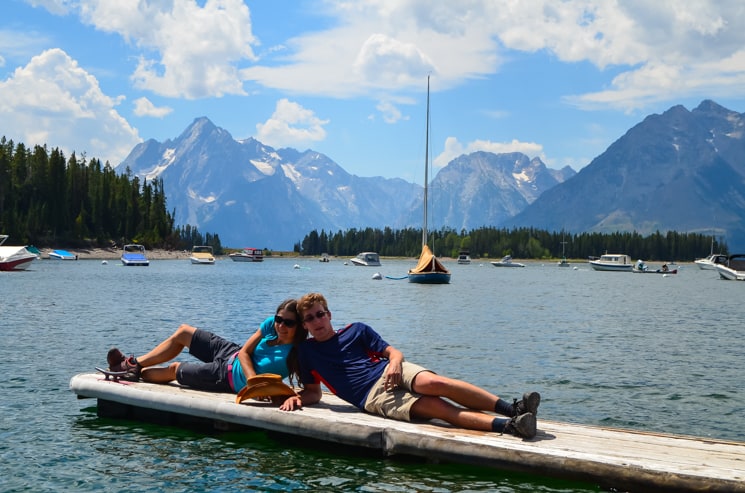 22) Big Sur – California
Big Sur's towering cliffs, serene waters and secluded location make it a superb option for honeymooners seeking peace and quiet. You can hike under the redwoods at Big Sur State Park and explore the California Coast and see wild animals like humpback whales and California condors.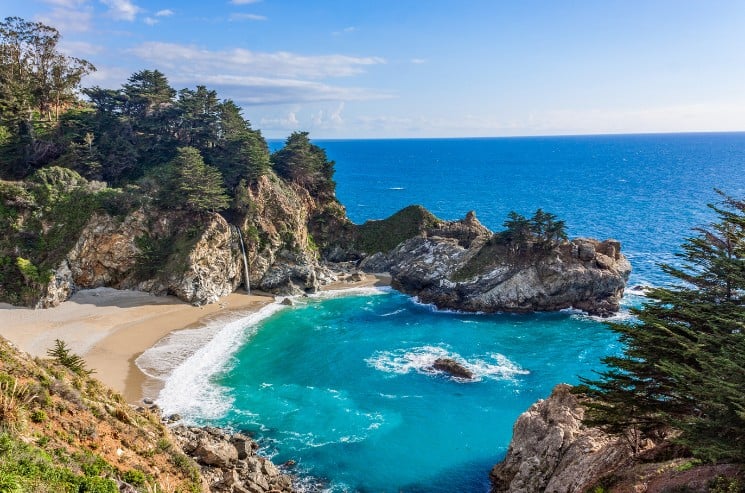 Big City Honeymoon Destinations in the USA
23) Las Vegas – Nevada
Las Vegas is a place like no other in the world. If you love never ending shows, shopping and plenty of gambling, you will love it. You can also do many fascinating road trips to nearby attractions such as Grand Canyon, Hover Dam, or Red Rocks.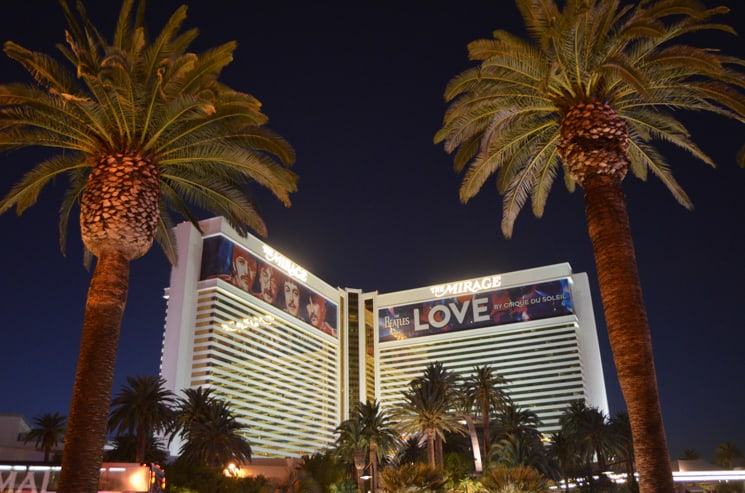 24) San Francisco – California
San Francisco is a great place if you want to spend your honeymoon in a vibrant city but enjoy also a few days on nearby beaches. There is a lot to do from visiting Alcatraz, riding the famous cable cars, biking across Golden Gate Bridge or explore the China Town.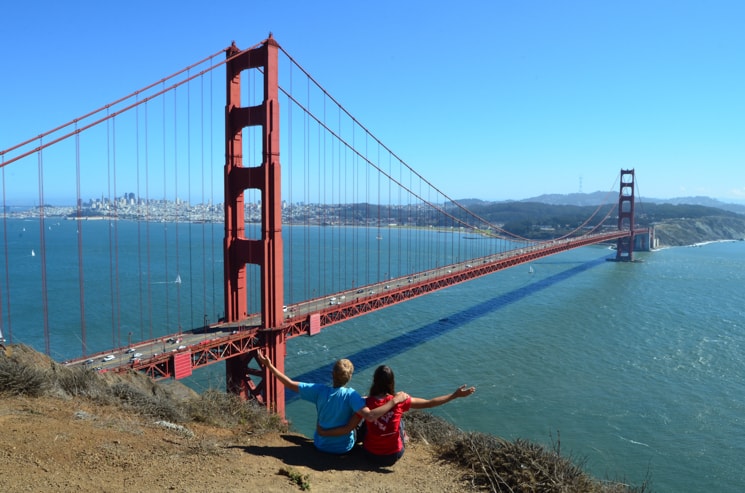 25) New York City – New York
New York has long been a classic honeymoon destination not just for Americans but for people from all around the world. Enjoy romance by kissing at the top of Empire State Building or paddling a rowboat in Central Park, which is a great getaway from buzzing city.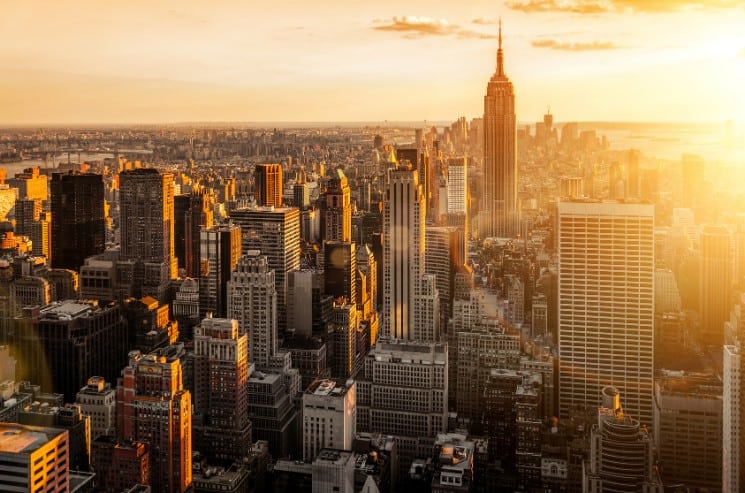 26) Chicago – Illinois
Chicago has a lot to offer for all honeymooners from world-renowned museums, famous restaurants, jaw-dropping waterfronts, and vibrant nightlife. Enjoy romantic walks in several of 300 different parks and visit some of the city's iconic buildings.
27) Boston – Massachusetts
Boston is a fascinating city with cobblestone streets, long history, and beautiful architecture. The city is easily walkable, which makes it a great honeymoon destination. Relax in many of Boston's public garden and enjoy on of the local theater scenes.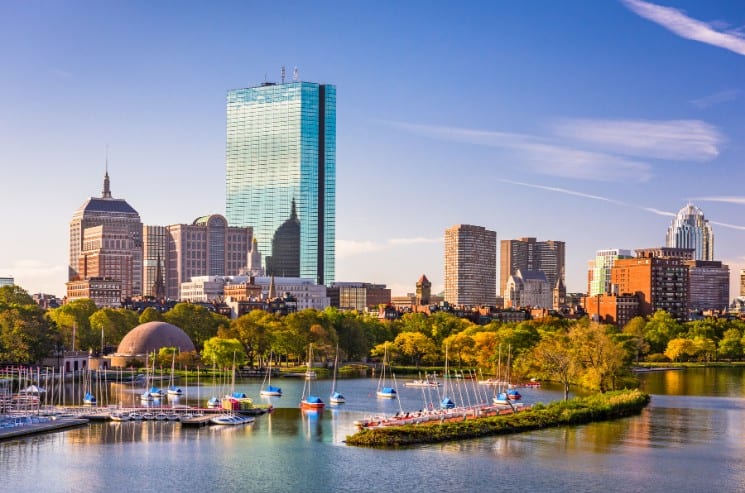 More Honeymoon Inspiration:
Read also our other articles: